---
Best Forex Signal Service since 2010!
We follow complete transparency. All our Forex signals sent to our members and subscribers are published in our reports which is an indicator of absence of any hidden trades!
Don't wait, subscribe and avail the benefit of our award-winning result-driven Forex Signal service. Our impeccable performance make us stand second to none in the industry.
We do not believe in hidden deals. All our old masters accounts what we do not use any more, are archived and complete open so you can check it any time.
WE DO NOT CHANGE MASTER AND ACCOUNTS WHAT WE ADVERTISE EACH TWO MONTHS, WE DO NOT HIDE IT NEVER!
All our published result are verified by Myfxbook, a premium professional community for traders from 2nd of August 2016 are an inclusive part of our Pearl package. Our results are an embodiment of our high profits made in pips. The profit made by us in dollars depend upon client account trading balance.
And this summarized in more than 20000 clients as of today, March first 2018.
---
Check our 4 packages results! Full reports can be checked on our MyFxBook profile page.


Our live $110 000 trading account
Check what our clients say about us!
---
You asked, we listened! New MYFXBOOK performance widgets for every package in particular! We wanted to provide our clients with the best possible forex broker experience and these new widgets represent our masters accounts. Additional old performance can be checked on this page.

Our service is divided into 2 main categories: regular signals and automated trading. Below you can find the performance for regular signals that are traded by the clients themselves, based on our SMS/E-mail alerts.
The performance for the automated trading, which means results for the trades we place on the clients behalf with our proprietary autotrading tool, can be checked on the MYFXBOOK widgets on this page, below the results for the regular signals, or on our MyFxBook page.
Please note that regular signals performance may be different than the auto trading one, due to a different style of trading which can mean both a bit more aggresive or slow, according to our weekly strategy and market insights. You should take this into consideration before joining our service!
---
STANDARD PACK PERFORMANCE
Standard archived account in 2017! Total made 13587 pips net profit. Maximum DrawDown was 17%.
Standard package archived account.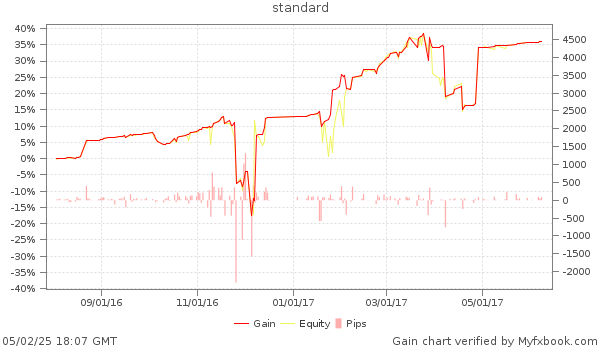 ---
PROFESSIONAL PACK PERFORMANCE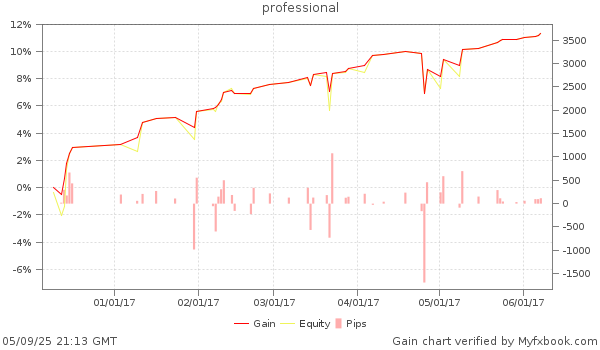 ---
THE PEARL PACKAGE
---
Pearl Account
Our live account with $110 000 starting balance.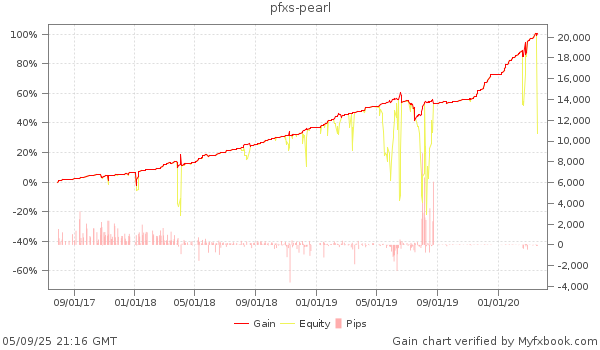 THE PEARL ACCOUNT- $10 000 account trading balance - highly improved service IC market account
THE PEARL ACCOUNT- CLIENTS MASTER - highly improved service IC market account (archived account)
---
ULTIMATE PACK PERFORMANCE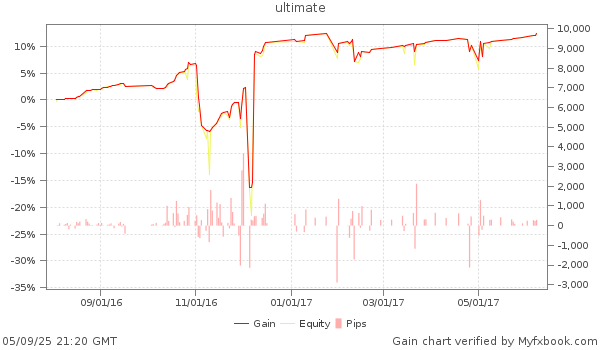 ---
---
THE PEARL ACCOUNT- CLIENTS MASTER - highly improved service (not in use any more)

check our PEARL PACKAGE here


---
OLD ACCOUNTS NOT MANGAED OR USED ANYMORE
(test accounts, demo accounts, etc...)
PROFESSIONAL PACK PERFORMANCE (old account, not in use any more)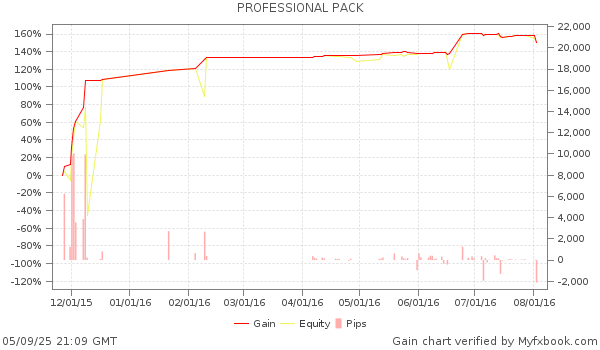 ---
ULTIMATE PACK PERFORMANCE (old account, not use anymore)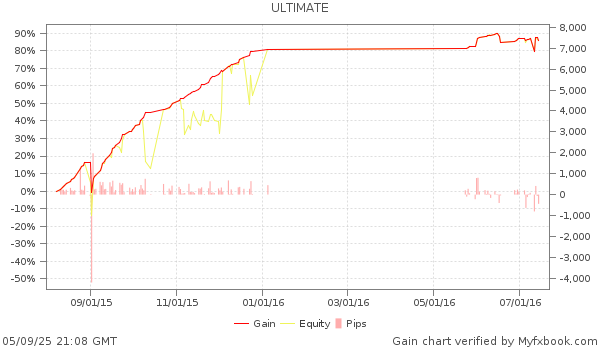 ---
OLD gold package performance (not active anymore)
GOLD DEMO - $10000 initial balance
GOLD LIVE - $500 initial balance